Do you have two minutes? Of course you do! Click here to watch the 2 Minute Miracle video!
It's SIMPLE to use!
1. Apply a thin layer of gel to the desired area (face, lips, elbows, ankles - wherever you need help!)
2. Wait 1-2 minutes
3. Gently rub to exfoliate skin (watch your dead skin peel off!)
4. Rinse off
5. Enjoy your new soft skin!
Ocean Avenue's 2 Minute Miracle Gel is truly amazing! What makes this formula unique?
Aloe Extract: Aloe is one of the world's most popular beauty ingredients for a reason. The same properties that enable it to thrive in some of the harshest desert environments on earth are also what makes it so great for our skin. Our proprietary process makes for the highest quality aloe ever harvested. Get ready for an aloe experience like you've never had before.
Benefits
Contains 20 amino acids to soften skin

Unequaled moisturizing properties

Trace elements helps pores look smaller

Salicylic acid promotes cell revitalization
Antarcticine: Where aloe grows in the hottest deserts, Antarticine, discovered in 1988, is a compound extricated from plankton that grows in the frigid waters near Antarctica. It provides protection for the micro-organisms from the brutally cold and harsh environment. Now imagine these bio-protective properties put to use to protect and replenish your skin!
Benefits
Promotes complete hydration

Reduces appearance of lines and wrinkles

Optimizes collagen and promotes skin elasticity

Firms and tightens skin appearance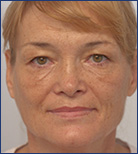 Before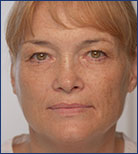 After
KBGA (Klamath Blue Green Algae): Grown in one of the most mineral rich environments on the planet, KGBA is grown and harvested from Klamath Lake in Oregon. It contains what is considered to be a perfect amino acid profile (all essential and non-essential amino acids). Amino acids are an essential aid for healthy looking and youthful skin.
Benefits
Softening and revitalizing properties

Complete amino acid profile provides necessary building blocks for protein

Potent source of bio-available nutrients

Exclusive to 3.1 skin complex
The 2 Minute Miracle Gel was a top seller on HSN for 9 years. It was created by Shelly Maguire, and accomplished entrepreneur, TV personality, Skin Care Developer, and Author. Shelly has spent the last 20+ years of her life dedicated to wellness, inner health and outer beauty.